In-College Emotional Wellbeing Support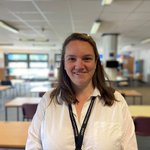 Designated Mental Health Lead
Kirsty
Kirsty Lowe is the College's Designated Mental Health Lead, which means that any student can approach her for support. Kirsty's role is to help students get the support that they need, and she maintains the superb relations that the College has with local support services that help young people with wellbeing. Kirsty can be found in the HUB or via email.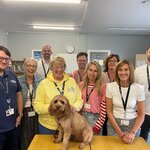 The Learning Assistance Base
A dedicated team of Learning Support Assistants
Overseeing additional learning support at the College is James King, Director of Learning Support and Safeguarding. James looks after the whole Learning Support team who ensure that anyone with additional learning support needs gets the help they require. For more information, go to https://www.bsfc.ac.uk/college-information/LearningSupportOffer.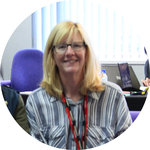 Wirral Council Youth Social Worker
Kersti
Local Youth Worker, Kersti, also visits the College each Thursday and is available for appointments, which can be booked via the Attendance Office or email.
The College Listening Service can be accessed by appointment and students can book via email at attend@bsfc.ac.uk or via Microsoft Teams, directing messages to Adi Chapman or Lynette Rose.