17 November 2016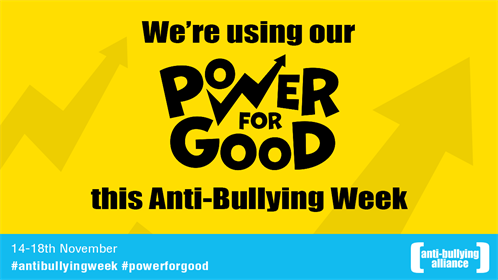 When I was in high school, bullying was pretty rife, particularly among my year group - which was arguably made worse because I went to a single sex high school. My friends and I were all bullied in high school, and while at first you can disregard nasty comments or being tripped up as one-offs or accidents, after a year or two (or in my case, five …) it can really start to have an impact on how you think of yourself and the person that you are, particularly if you are as isolated as I was.
Aside from the College's excellent academic reputation, the fresh start I'd get from moving somewhere new was another reason I decided I wanted to study away from my high school sixth form. At high school, I had to continue to be the person that everyone had pre-conceived notions about: someone who they could just treat however they wanted because everyone else did, whereas here I could introduce myself as the person I actually was.
It helped that I had a friend who was already studying at BSFC, who reassured me about how willing to help and quick to sort out any problems all the staff were - and after visiting the College and taking in the welcoming, friendly atmosphere for myself, I knew that I could believe her! Since my very first day at College, I can honestly say that nobody has ever been deliberately unkind or unfriendly; everyone I've spoken to, even people from my high school, were polite and chatty just like I was, having been able to re-invent themselves in a new environment too. Often, you'll find that bullies want a fresh start just as much as everyone else does, because they're not actually happy either. Maybe that makes the College unique, in the way that everyone is new, everyone's in the same boat and it's a chance to leave any issues like that in the past where they belong.
Bullying is not something that is local to any one place. It's a global problem that can happen to anyone, anywhere, although the most common place for bullying to occur is in schools. Whilst for my parents' generation, bullying at school was confined to the school itself (specifically and most frequently in the school playground), we're now constantly accessible via social media and mobile phones. This can make bullying much harder to escape from for younger generations. There are new measures around to try to prevent cyberbullying these days, and promotions like the Anti-Bullying Week are more important now than ever to give a voice to people who haven't had the chance to escape bullying like I have.
Melissa
Posted by The BSFC Blogger
Category: The Student Voice
---
Leave a Reply